Julianne Callaway  
FSA, ACAS, MAAA
Julianne Callaway is Vice President and Senior Actuary, leading the Strategic Research team at RGA Reinsurance Company. She is a member of both the Society of Actuaries and the Casualty Actuarial Society, specializing in General Insurance risks. Julianne holds BS and MA degrees in economics from the University of Missouri and has experience in financial research.
Her research on emerging areas of interest to the insurance industry informs the development of economic models and market intelligence in support of innovative business initiatives and business strategy. Additionally, she has experience with pricing, loss reserving and predictive modeling for commercial and personal lines of insurance.
Julianne is actively involved with the United Way of Greater St Louis, serving as Chair of the West Region board, as a member of the Regional Investment Committee, and as a member of the Women's Leadership Society Cabinet.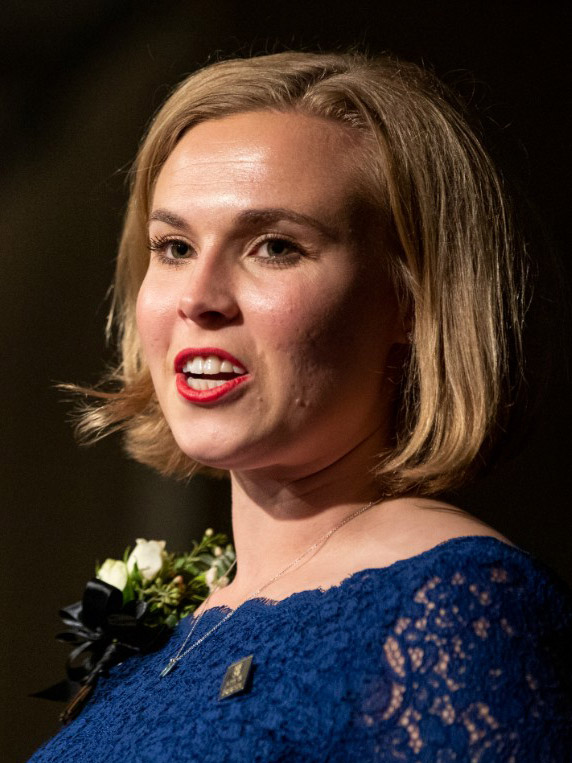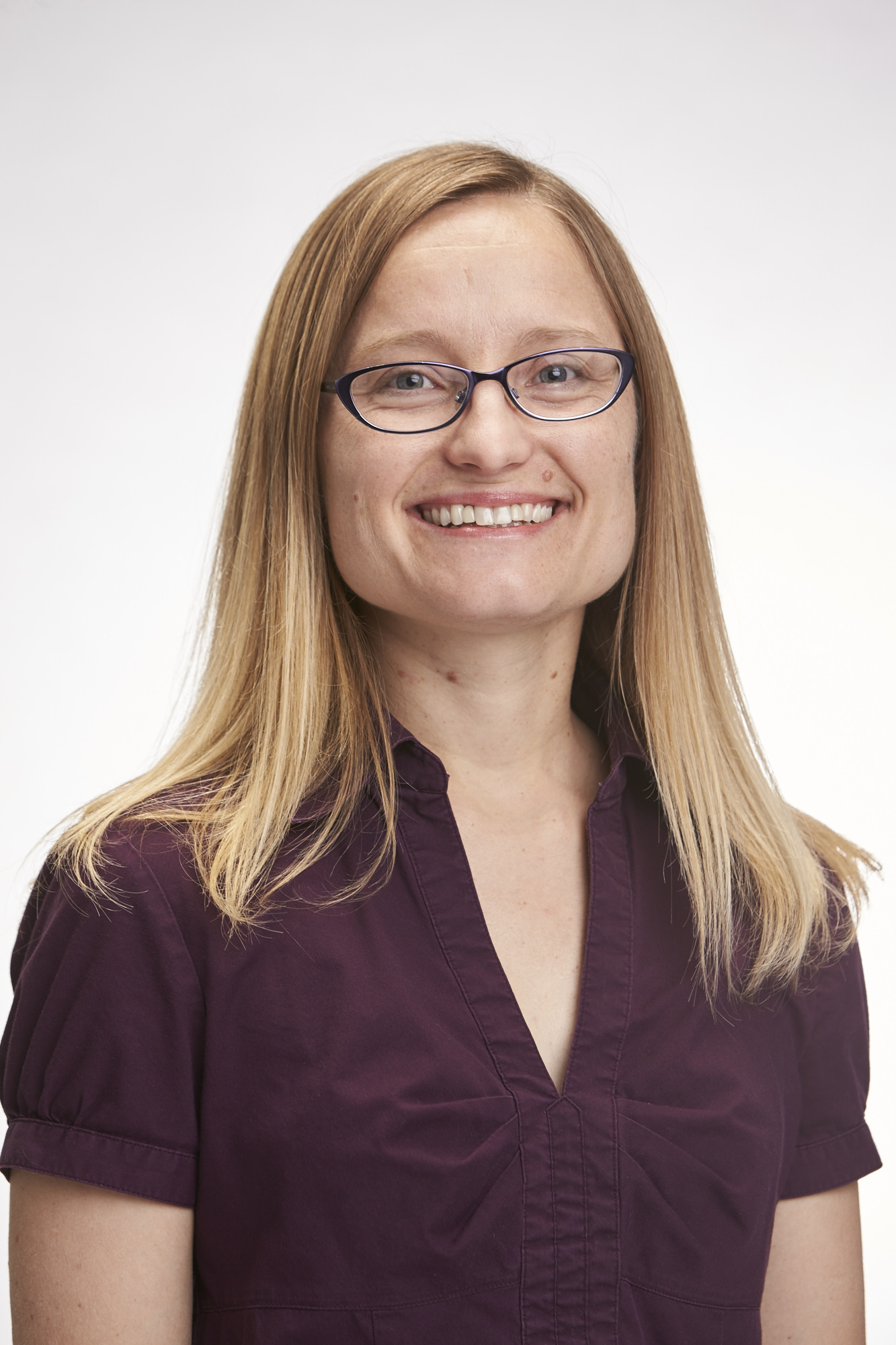 Lory Ellebracht-Fehlig
A 2003 graduate of the 5-year Master's Program in Economics, Lory Ellebracht-Fehlig gained a variety of experiences as an MU student that prepared her for opportunities in both the public, private and non-profit sectors. She acknowledges the importance of the many internship opportunities provided by MU, having benefited from spending her summers exploring options across the country. First working in Chicago for SAS, a statistical software company, then in Washington, DC as an intern for the Congressional Budget Office, and serving as part of the Civic Leaders Internship Program in Jefferson City all provided excellent foundations for moving easily into the job market.  After graduating, Lory has had the opportunity to work around the country at places including Sandia National Laboratories, the Tennessee Valley Authority, Hallmark Cards, and H&R Block.  Currently the Liberty, MO native is working as part of the analytics team for Children International, a non-profit organization helping children across the world break the cycle of poverty.  She resides in Kansas City, MO with her husband, Edward, and their two daughters.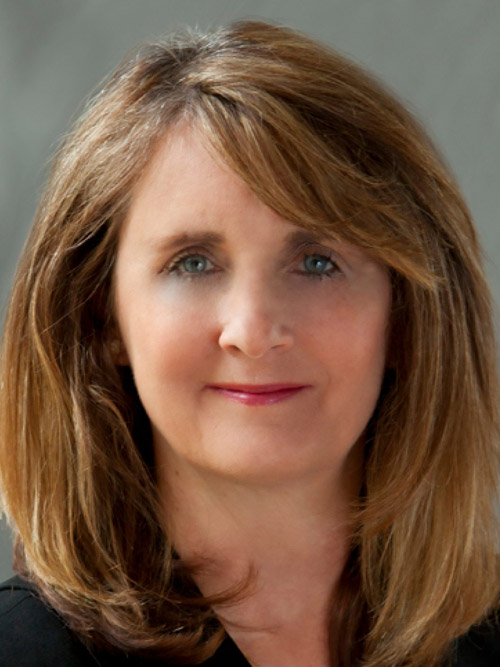 Heather S. Heidelbaugh
Heather S. Heidelbaugh earned her Bachelor's degree (AB, Economics and Political Science) in 1981 and law degree (JD) in 1984, both from the University of Missouri--Columbia. Ms. Heidelbaugh was a member of QEBH Honorary, a Student Foundation Scholarship recipient, a finalist for Homecoming Queen and on the Homecoming Court in 1981, and a member of Alpha Delta Pi Sorority. In addition, she served as both a Missouri Student Association Senator and Presidential Assistant all four (4) years of undergraduate school and ran for the President of the College of Arts and Science. Ms. Heidelbaugh practiced law with a St. Louis firm for four (4) years following graduation from law school and then moved with her family to Pittsburgh, Pennsylvania in 1988.
Ms. Heidelbaugh is a partner at Leech Tishman Fuscaldo & Lampl, LLC, a law firm with offices in Pittsburgh, Los Angeles, Chicago, New York and Delaware. She is vice chair of the litigation department and practices in the areas of commercial, products liability, torts, intellectual property and election law. She has lectured at Harvard Law School on Election law. She is a Fellow in Litigation Counsel of America and the Academy of Trial Lawyers of Allegheny, both legal organizations whose admission is by invitation only. She has a preeminent rating from Martindale-Hubbell. She received the first Pro Bono award from the Allegheny County Bar Association for her work in forming a legal clinic for the Homeless. She is admitted to practice law in five (5) states: Missouri, Illinois, Pennsylvania, West Virginia, and Ohio. She was elected as President of the Young Lawyers Division of the Allegheny County Bar Association in 1992, 4 years after arriving in Pittsburgh and has twice been elected by the Bar to the Judiciary Committee.
She is in her first 4 year term as a County Councilwoman-At-Large for Allegheny County and represents 1.2 million Allegheny County citizens. She serves on the Budget & Finance Committee.
In addition, Ms. Heidelbaugh serves as the Co-Chair of the National Republican Lawyers Association. She has been a weekly panelist on a public affairs program on public television, WQED, titled: 4802, for nine (9) years. She has conducted numerous interviews with the Wall Street Journal, ABC World News Tonight, CNN; American Spectator; the New York Times; the Washington Times; Politico; and Investors Business Daily, among others, including local news outlets. Heather has also spoken at the Conservative Political Action Conference (CPAC) and has been featured on Fox News, including The Factor with Bill O'Reilly. She serves on the Advisory Board of Chatham University's Center for Women & Politics.
Ms. Heidelbaugh's daughter, Olivia, attends a very fine higher education institution in the East. Her son, Blake, chose to attend the University of Missouri--Columbia and is in his sophomore year in the Honors College majoring in Biology, Chemistry and Business. He is currently a Teaching Assistant in the Honors College. MIZ...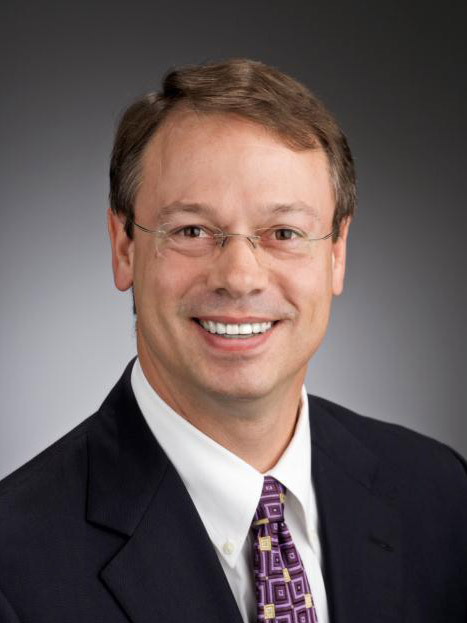 Robert Jones
Bob has been in the financial services industry since 1983. As president and CEO of Central Trust & Investment Company, he oversaw a network of more than 100 investment and estate planning professionals in St. Louis, Kansas City, Springfield, Columbia, Jefferson City and Osage Beach. He is now with Enterprise Bank & Trust.
Education:
Bachelor of Arts, University of Missouri--Columbia
Master of Business of Administration, Northwestern University
Interests and Activities:
Bob is on the board of several local organizations, including the Sheldon Arts Foundation, the National Children's Cancer Society, and the University of Missouri Economics Leaders Board. He lives in St. Louis with his wife and two children. In his free time, Bob coaches sports, is an avid cook and plays the drums and bass.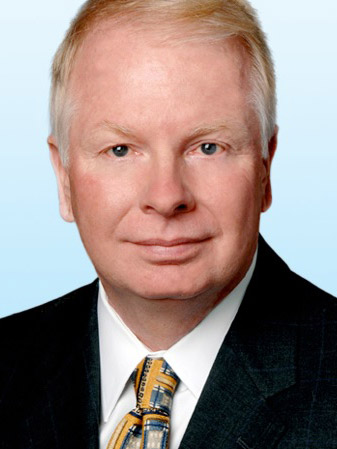 Ted A. Murray
Ted Murray began his real estate career in 1977 as a salesperson for Coldwell Banker Commercial Real Estate Services, where he also served as sales manager. In 1983, Ted was named director of marketing for the Linclay Corporation, a development company serving primarily the Midwest. Ted became the Kansas City operating partner for Property Company of America (PCA) in 1984 and in 1989, he and two other PCA partners formed The Winbury Group. In 2010, Colliers International acquired an interest in The Winbury Group, merging the two into the Kansas City branch of Colliers International. Ted was President of its predecessor companies since their inception in 1984 and became CEO in 2005. In 2020, Ted transitioned to Principal. 
Ted has been in the commercial real estate business in Kansas City since 1977, bringing a vast amount of experience in commercial real estate development, brokerage and consultation. Since 1984, Ted has developed more than 1.5 million square feet of commercial property in the Kansas City area.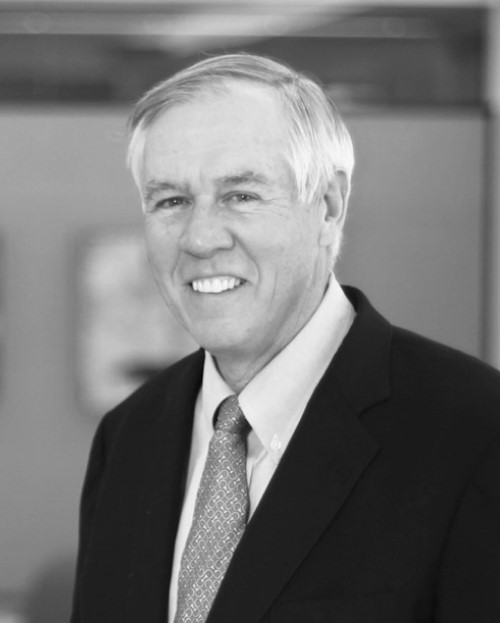 James (Jay) Nouss, Jr.
James (Jay) Nouss, Jr. is a partner at Bryan Cave Leighton Paisner LLP in St. Louis, Missouri. He is a business lawyer representing public companies, investment banks, start‐up companies and venture capital funds. He has been selected for inclusion in The Best Lawyers in America and by Chambers, for Corporate Governance, Corporate Law, Securities/Capital Markets, Securities Regulation and Venture Capital Law, and has been recognized as "Lawyer of the Year‐Securities Regulation","-Venture Capital" and "-Corporate Governance". In addition, Jay was the co‐founder of Oakwood Medical Investors, a life sciences venture capital fund which has made over 50 investments in break‐through technology companies. Jay earned his Bachelor of Arts in Economics with Honors at the University of Missouri and completed his Juris Doctorate at the Georgetown University Law Center. Jay lives in St. Louis, Missouri, with his wife Lisa. He has two children.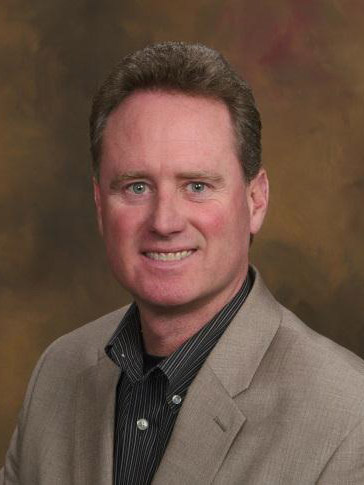 Mike Pasley
Contact information:
https://www.centralpkg.com/
https://www.linkedin.com/in/mikepasley1
913-894-0744
mikep@centralpkg.com
Mike purchased Central Packaging in 1999 with business partner John Swearingen (MU 1987). They met while attending the University of Missouri. Mike led the company's sales and operations in Kansas City, and has stayed on through a successful merger with B2B Industrial Packaging.
Education:
University of Missouri - Columbia

BA, Economics 1983 - 1987
Beta Theta Pi Fraternity

Mexico High School, 1979 - 1983
Previous Experience:
Director of Packaging, International Paper, 1994 - 1999
Various Sales Positions, Scott Paper Company, 1988 - 1994
Honors & Awards:
Ingram's Magazine 2003, 2004, 2005, 2006, 2007, 2008, 2011
Corporate Report 100 List of KC's Fastest Growing Companies
Inc. 5000 – Inc. Magazine 2007, 2008
Listed as one of 5000 fastest-growing private companies in America
ICIC – Inc. Magazine 2004, 2007
Inner City 100 Fastest Growing Companies
Kansas City Business Journal 2006
Ranked 4th in Area's Fastest Growing Businesses
Kansas City Small Business Monthly 2005
25 under 25
Organizations and Activities:
HEMP Helzberg Entrepreneurial Mentoring Program
Member of Parent Guild; Saint Thomas Aquinas High School
Leader's Board of Department of Economics at the University of Missouri, 2012 - present
Personal:
Married to Linda since 1990. Daughter Jessica and son Joe.
Michael Podgursky
Michael Podgursky is a Chancellor's Professor of Economics at the University of Missouri–Columbia, where he served as department chair from 1995-2005. His research focuses on the economics of education. He has written many articles in the area, with a primary focus on educator labor markets and human resource policy in schools. His recent research has been focused on the labor market effects of teacher retirement benefit systems. He serves on the board of editors of Education Finance and Policy, Peabody Journal of Education, advisory boards for various statistical agencies and research institutes, and the board of the Missouri Show-Me Institute. He is a co-investigator at the National Center for Performance Incentives at Vanderbilt University and the Center for Analysis of Longitudinal Data in Education Research at AIR, two national research centers funded by the Institute of Education Sciences (IES) of the U.S. Department of Education, and is an Education Fellow at the George W. Bush Institute at Southern Methodist University. He has served as a consultant for school districts, K-12 nonprofits, foundations, and governments on school finance and educator compensation.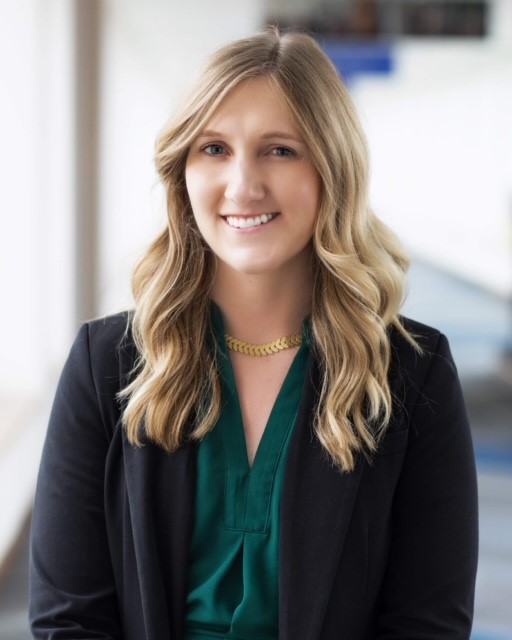 Dawn Schillinger
Dawn Schillinger is a business strategist & consultant in St. Louis, Missouri. She graduated from the University of Missouri-Columbia in 2014 with her Bachelor of Arts in Economics and Bachelor of Journalism in International Strategic Communication and in 2015 with her Master of Arts in Journalism. Through both the Economics and Journalism schools, Dawn found her passion for understanding the irrationality of human behavior and shaped her career around turning that knowledge into people-centric solutions. She does that through fiercely human consulting at Slalom, where she partners with organizations to deliver innovations customer experiences.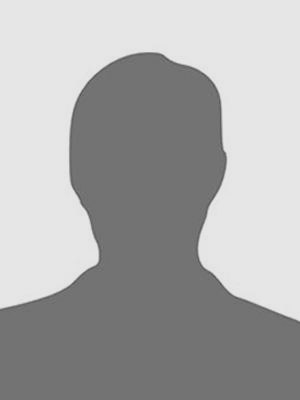 Melissa Skeens
Melissa Skeens is a residential real estate investor and manager in Kansas City, MO.  Prior to her current job, she was the Managing Principal--Enterprise Services at Xerox Corporation, and before that worked for 17 years at IBM in various management/business unit positions, as well as executive-higher education.  Melissa graduated from MU with honors in 1982 with a BA in economics.  While attending Mizzou, she was a member of Kappa Alpha Theta and the Homecoming Steering Committee.  Melissa feels her degree choice and great experience at Mizzou prepared her well and contributed very much toward her successful career.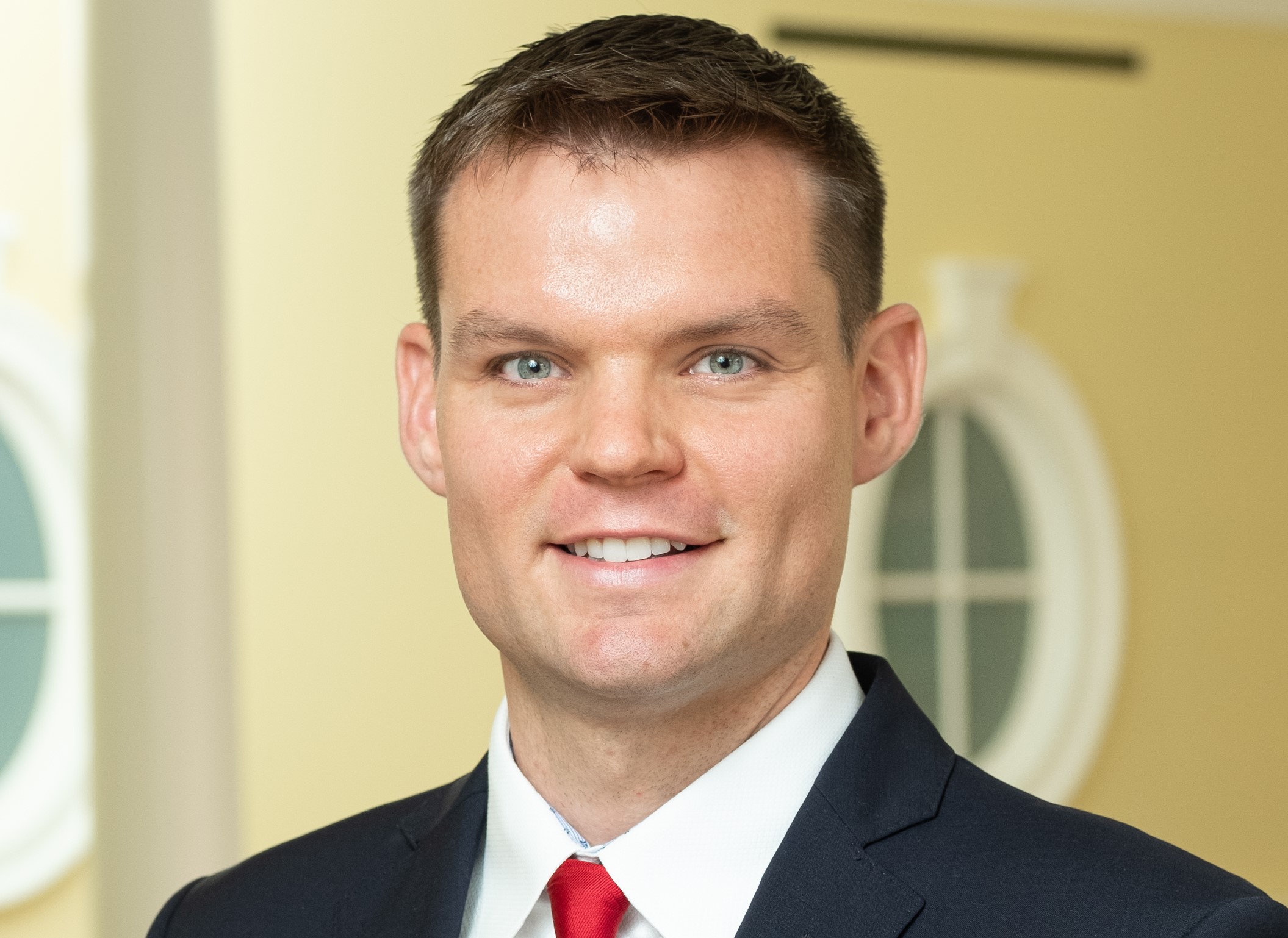 Keith Wilson
Keith Wilson grew up on a small family farm near Columbia, Missouri. Inspired by his grandfather's service in WWII, he applied for and earned a 100% merit-based Naval Reserve Officer Training Corps scholarship to the University of Missouri. After graduating with honors with his B.S. in Economics, he was commissioned as a submarine officer in the United States Navy. While serving onboard the fast-attack submarine USS North Carolina, he held many leadership roles related to the safe operation of the ship's nuclear reactor, including serving as second in command of the ship's Engineering Department. He also qualified as a Naval Nuclear Engineering Officer through the Naval Reactors Prospective Nuclear Engineer Officer examination. Keith then transferred back to his native Midwest and served as a submarine ballistic missile planner at the United States Strategic Command (USSTRATCOM) at Offutt Air Force Base near Omaha, Nebraska. After leaving active duty, he enrolled as an MBA and M.S. in Data Science dual degree student at the University of Virginia. Following his graduation in May of 2021, Keith started working full-time for The Boston Consulting Group in Washington, D.C., where he advises both public and private sector clients. He and his wife, Sarah, just welcomed their first child Savannah into the world in September 2020.