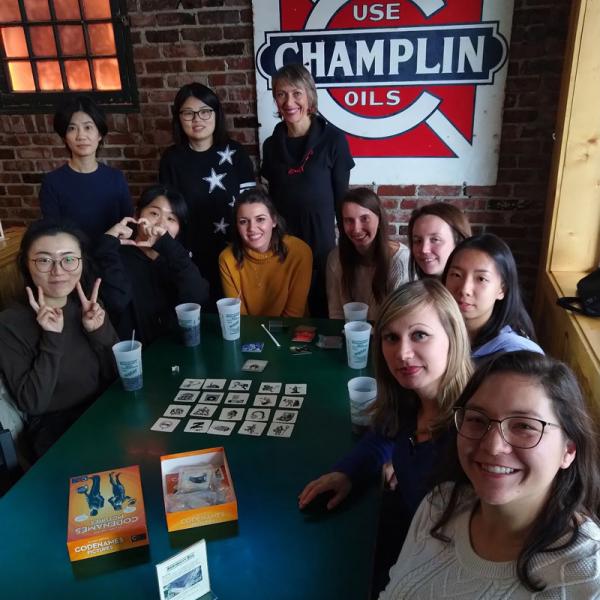 Graduate Women in Economics
Our Graduate Women in Economics group (MU-GWE) was founded to encourage mentoring relationships between female students and female faculty members, to help address female underrepresentation in the economics profession. The group's mission is to unite female graduate students who study economics at Mizzou, and to improve their university experience through social events and professional development.
Economics Graduate Student Association
The Economics Graduate Student Association (EGSA) is a non-profit, student-run, official student organization at the University of Missouri. EGSA aims to promote the interests of all economics graduate students, and to act as a liaison between graduate students and faculty. Membership is open to any currently enrolled student or employee of the University of Missouri. EGSA coordinates monthly meetings and various social events throughout the year.
Current officers:
Brookelyn Adams, President
Neal McCane, Vice President
Brendan Cirillo, Treasurer
Guthrie Scoblic, Secretary
Questions? Please feel free to contact Brookelyn at bsbd3@mail.missouri.edu.